June 2023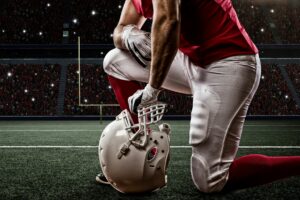 Thanks for all your love for Parker and Riley! That story was living in my head rent-free for YEARS. Up next is Noah and Chloe's book, Hard Hitter, which releases June 23rd. It's a brother's best friend, grumpy/sunshine, it's always been you story with no third act breakup. I can't wait for you all to see what goes on in the mind of our quiet giant. Spoiler alert: it's mostly about Chloe and all the things he wants to do to her.
Coming late 2023/early 2024, a new series set at TU featuring the hockey team. We're kicking it off with Eva and the guy she loves to hate. Watch for more info on that book in the months to come.

Audio! That's right. The Wild Card series is being turned into audiobooks this year, narrated by Vivienne Ferrari and Duncan Cole. We're hoping to release Rule Breaker in July (dates subject to change).
The Wild Card series starts with Game Changer, the prequel novella, which is out now on Amazon or available for free if you sign up for my newsletter. Currently available are Rule Breaker and Front Runner, the first two full-length books in the series.
Eventually, all the guys will get their own books, so watch out for Noah and Mac's lives to be upended by the women they were least expecting.
In my other life, I write paranormal romances under Nicole Hall, but I had some different stories to tell – steamy contemporary college sports romances. You're welcome.